Focus on the best photography October 2014 by National Geographic magazine and
National Geographic Russia
.
22 photo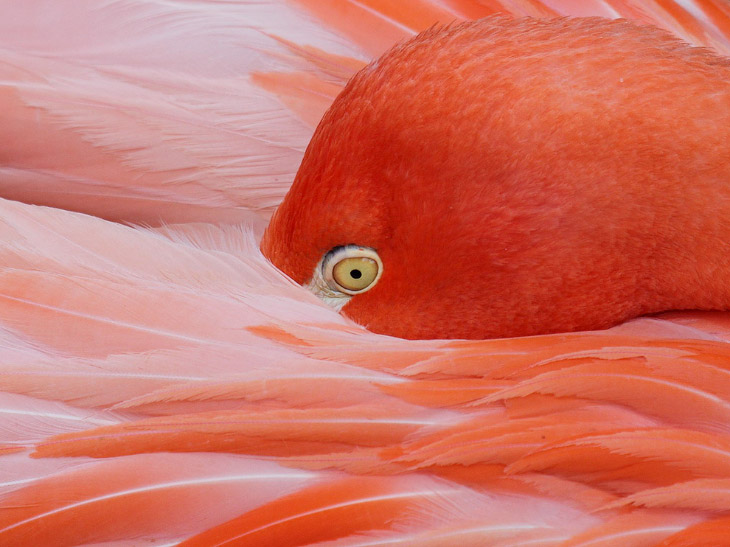 1. Svaneti - a historic mining area in northwest Georgia, populated by Svans. In the event of an attack on the community of enemies Highlanders built in every "home ownership" high guard and defensive towers. Svan towers, most of which were built in the Middle Ages, a deep, still serve their descendants builders. Basically, people use them as a warehouse, barn or corral for pigs, but in tourist places like Mestia and Ushguli tower vengeance restored and converted into a museum. (Photo by Aaron Huey):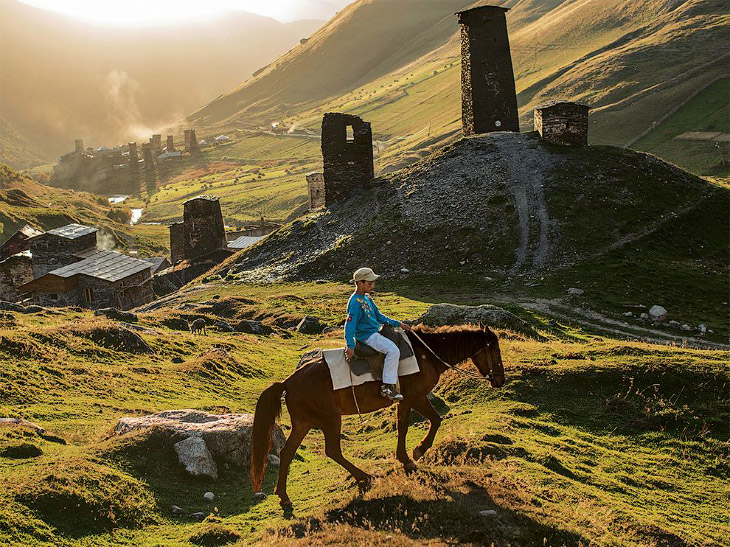 2. Hummingbirds around flower in Costa Rica. (Photo by Florian Kuster):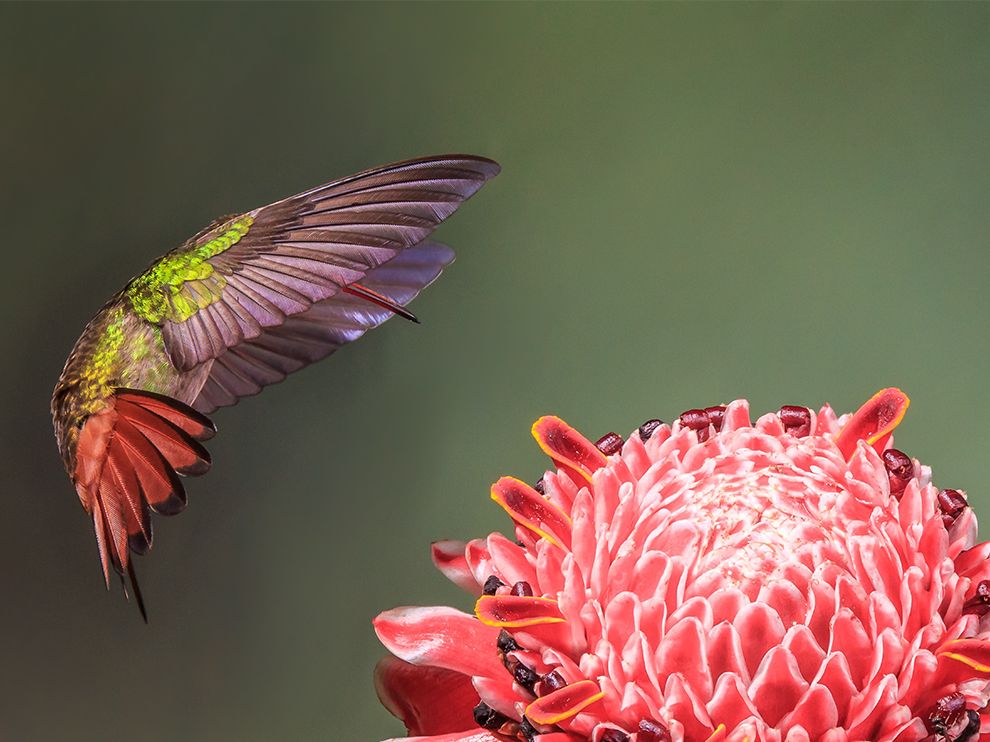 3. Call of the Wild. Lioness in the Masai Mara. (Photo by Linda Porter):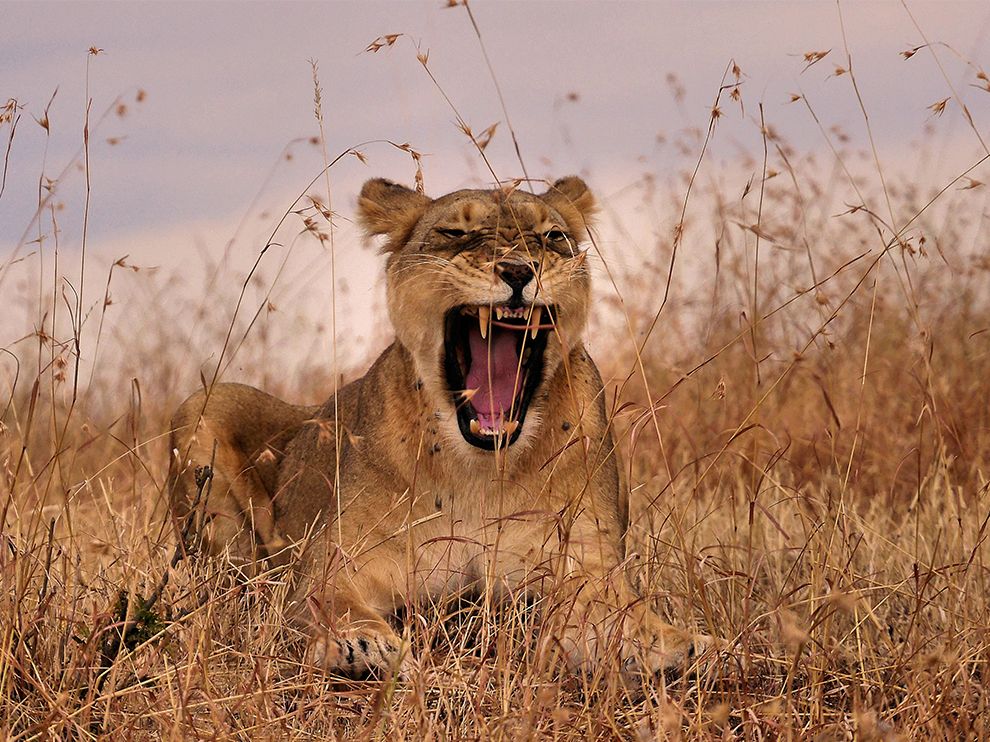 4. Hayfield in northern Poland. (Photo by Andrius Jonusas):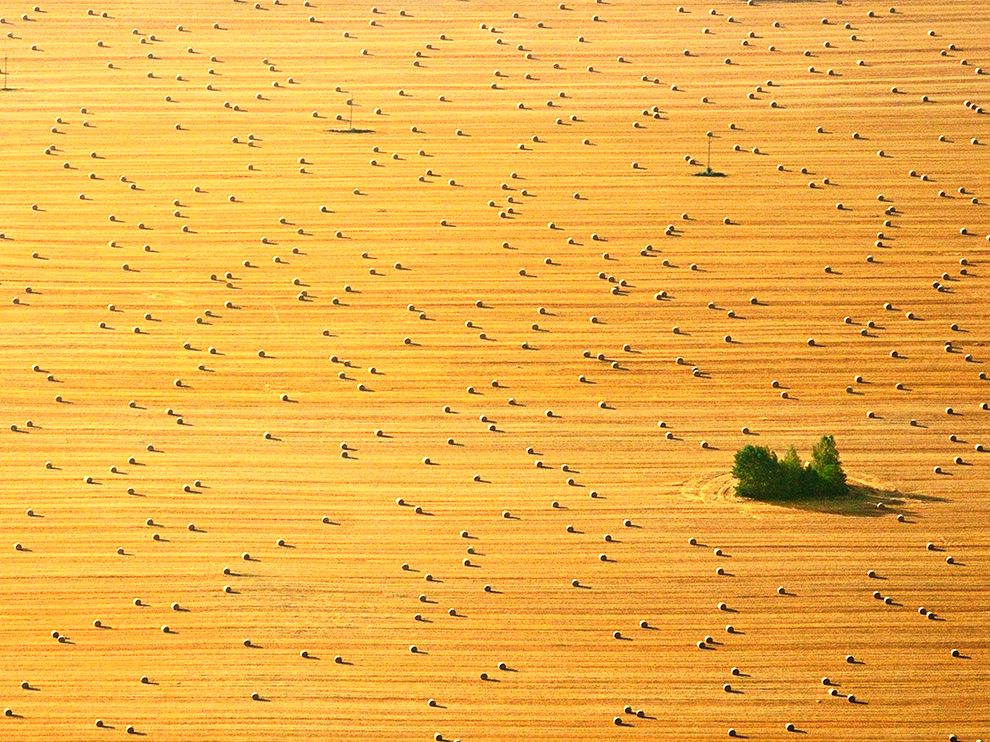 5. Farewell sperm whale, Sri Lanka. (Photo by Shane Gross):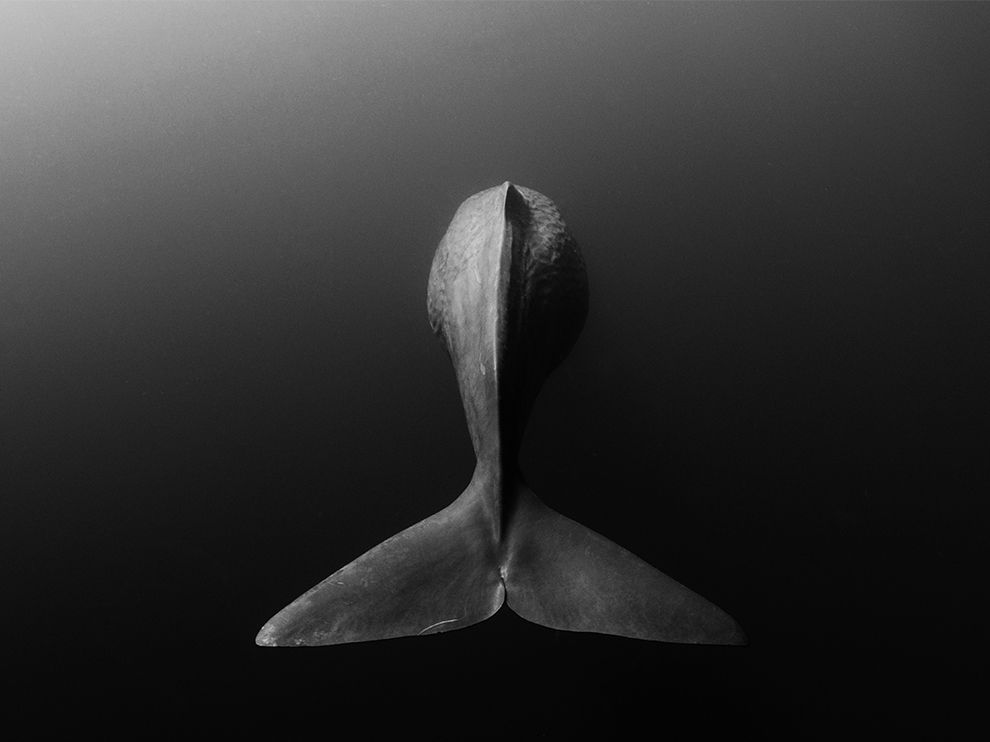 6. Tree from a fairy tale. Strzelecki Desert, Avtralii. Desert was discovered by Europeans in 1845 and named in honor of Paul Strzelecki (1797-1873), a Polish researcher. (Photo by Christian Spencer):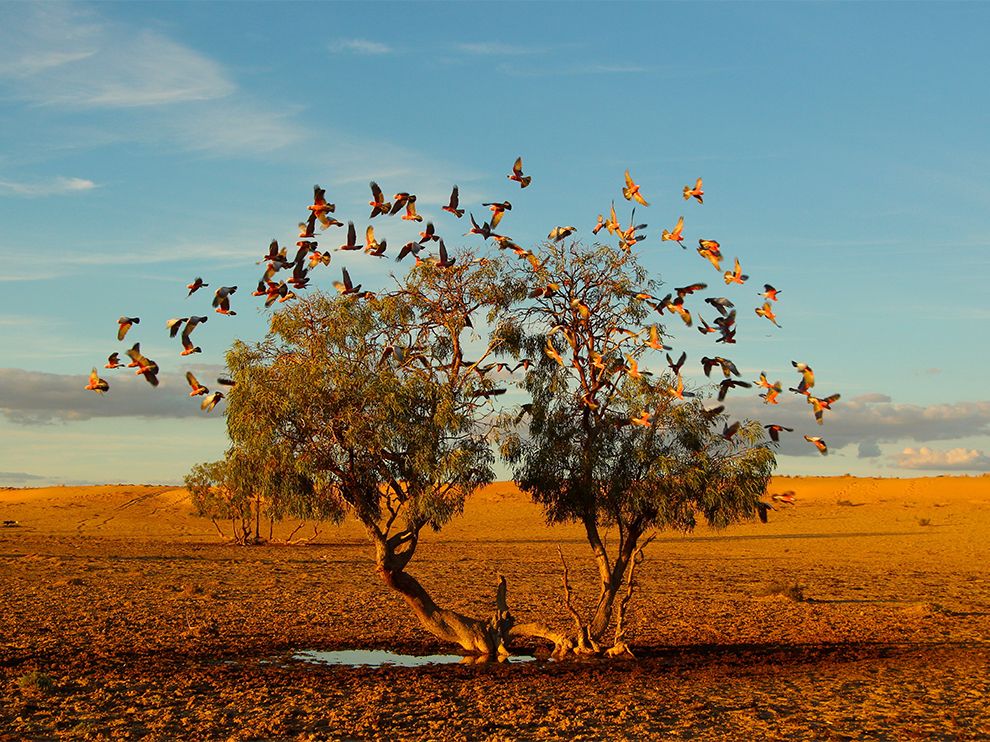 7. Polar bear, Canada. Three kilometers from the west coast of Hudson Bay, almost at the Arctic Circle, close-up captures the polar bear. Summer pack ice melts, and then the biggest bears on our planet have to get out on the beach.(Photo by Paul Souders):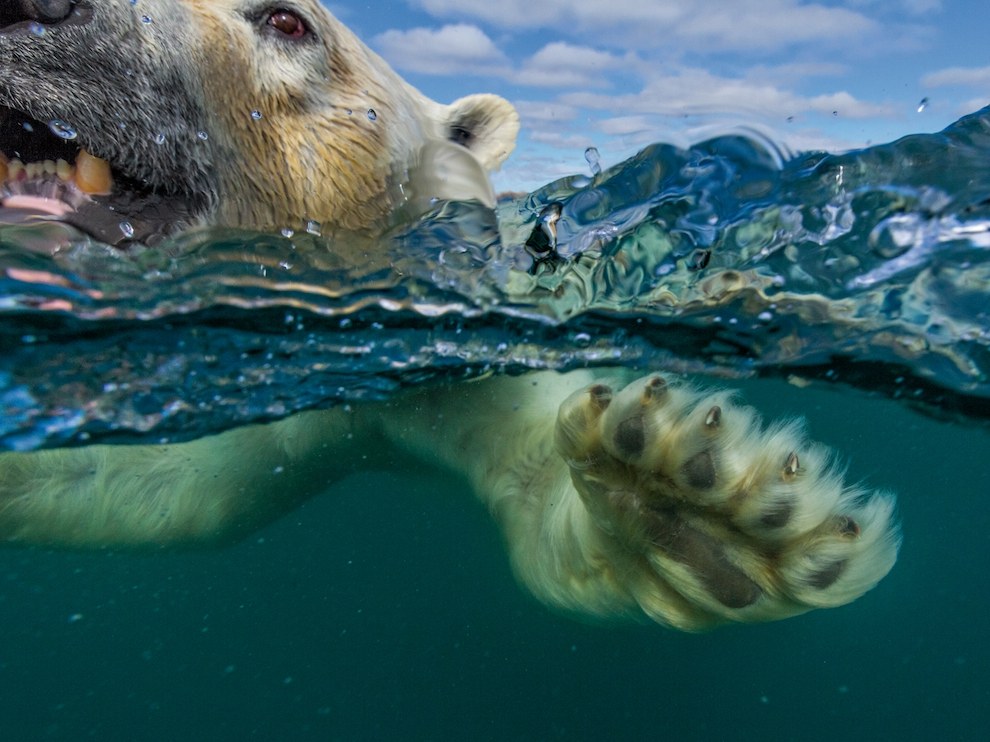 8. Golden goal. Beach Farol da Barra in the north-eastern part
of El Salvador. (Photo by Florian Goppold):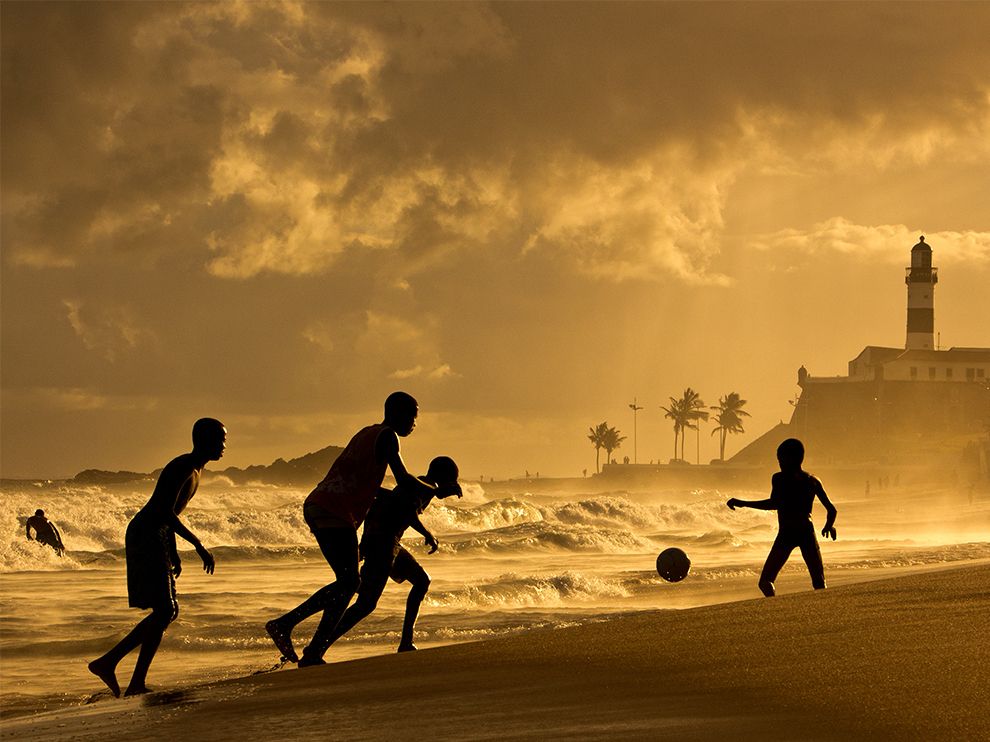 9. Shy flamingo in Alabama. Also see the "
Country of pink flamingos
. " (Photo Tylee Parvin):
10. Landscapes Annapurna Himalayas. (Photo by Daniel Hoshizaki):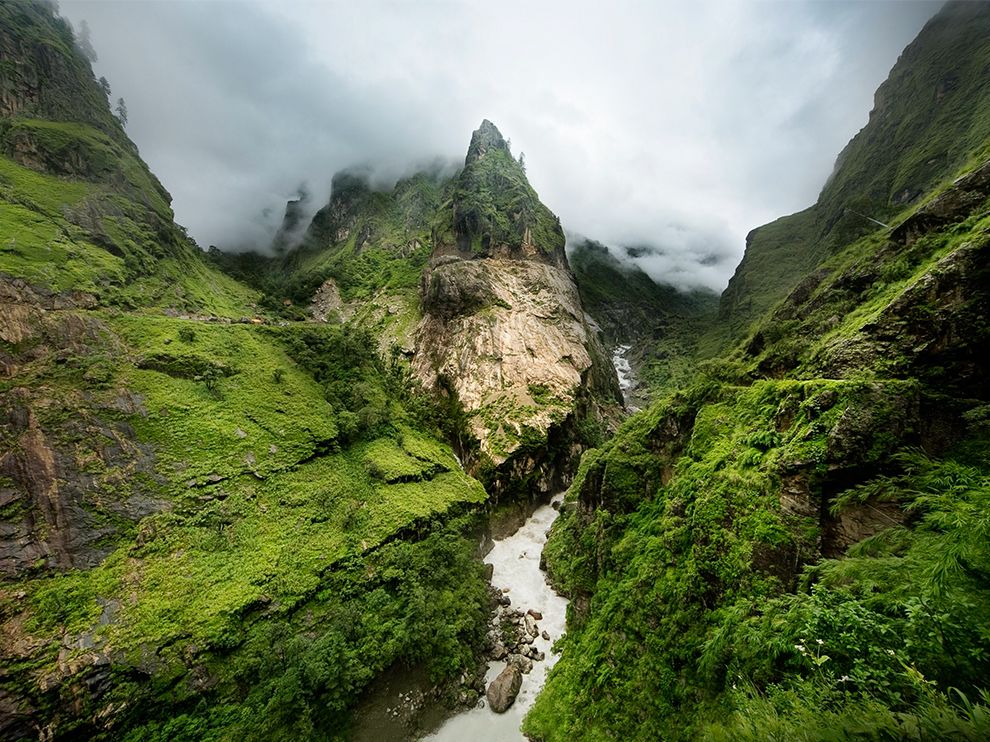 11. Village Underground, China. Not far from the giant cave Miao under the arches of the underground grotto family settled 21 Miao. Elders say that they came here in search of a reliable source of water. Since then, people have got a basketball court and a school, which, however, has recently closed.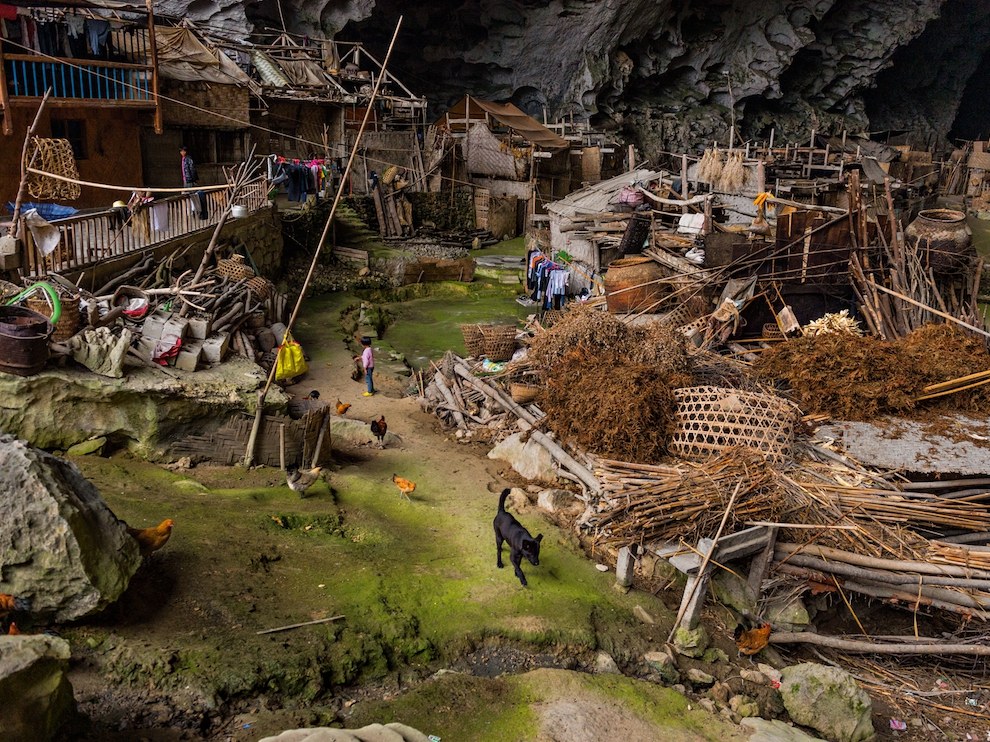 12. Reef inhabitants, southern Line Islands. Blacktip sharks, bluefin trevally and snappers Bokhari (foreground) were watching the shallow entrance to the lagoon islands Millennium. Similar Apex predator - the key to the prosperity of the world's healthiest coral reefs. Also see "
Sharks - the formidable predator of the seas and oceans
. "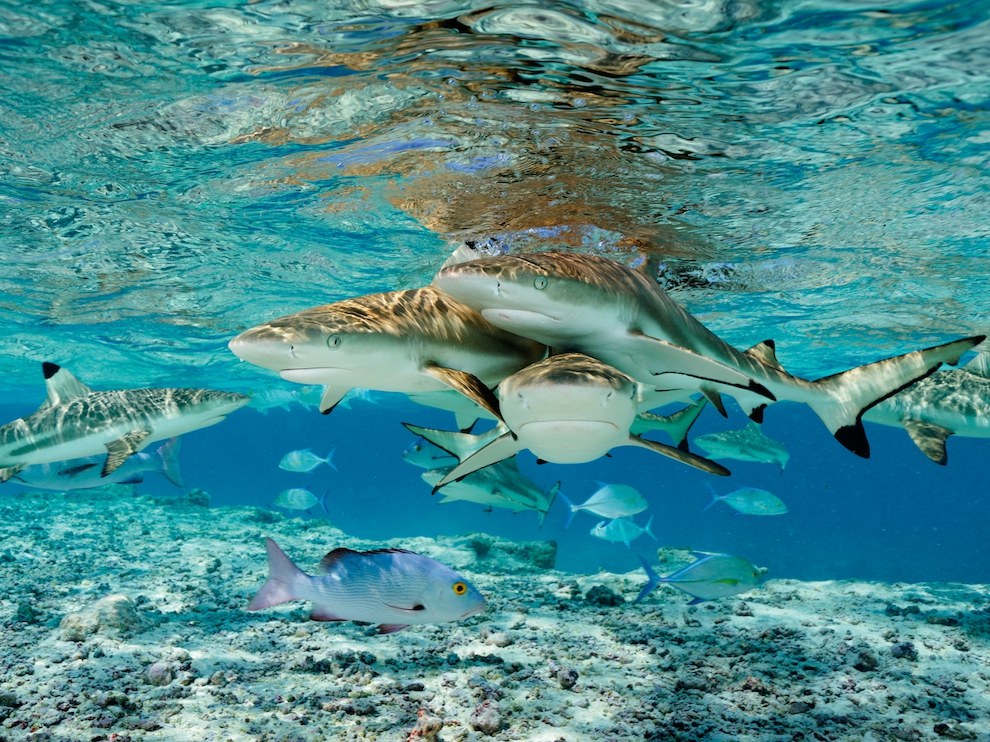 13. Autumn in Aomori Prefecture, Japan. (Photo Sho Shibata):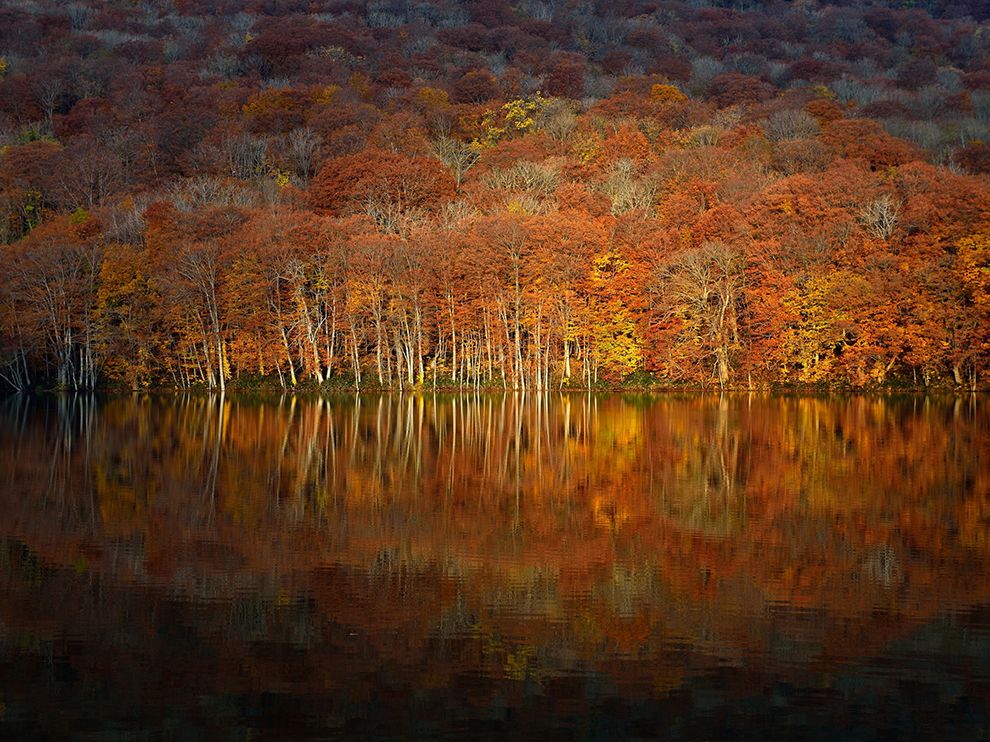 14. Spawning sockeye salmon, the Commander Islands. "On the Commander Islands is one of the largest sockeye salmon spawning grounds, - says Sergey Shanin author of a photo. - At the time of spawning sockeye proportions vary greatly, especially in males: a huge bulge grows, lengthen and bend jaw, teeth sticking out in all directions. "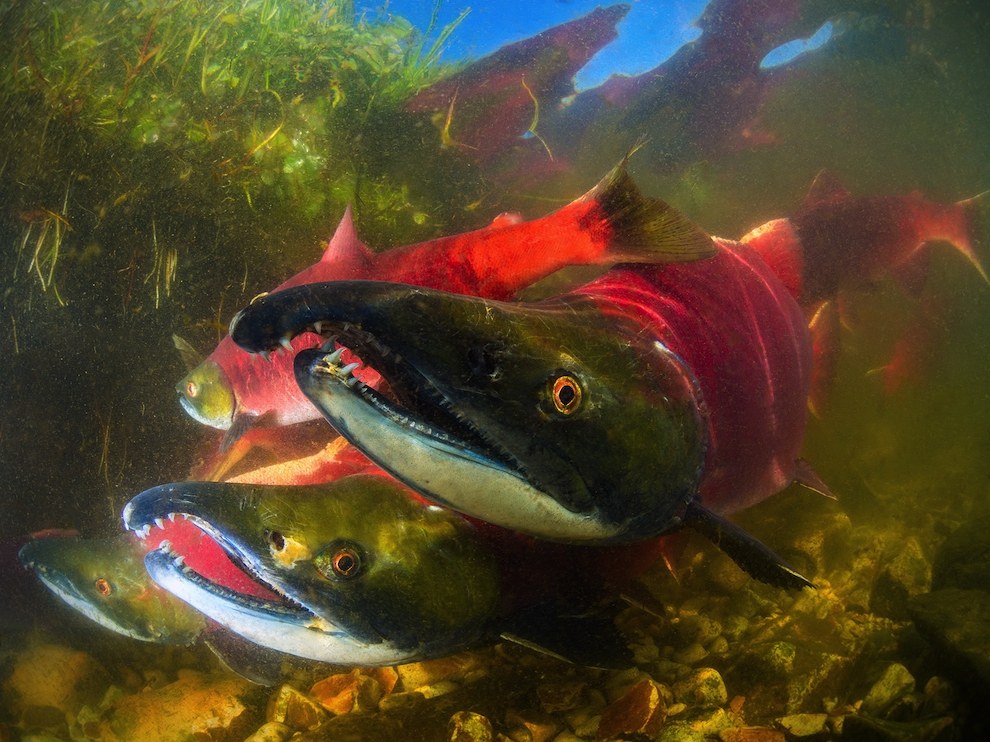 15. Heavy rain and a lone giraffe, Africa. (Photo by Keith Willette):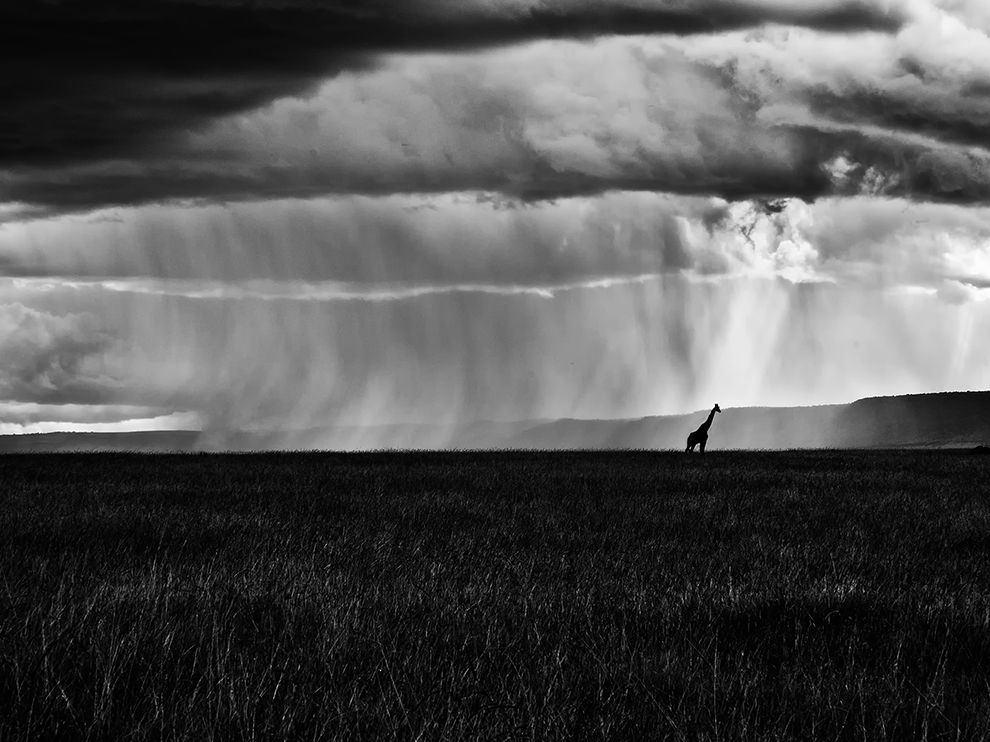 16. "Ice" house Evenkia. Water, which put out a fire, pinned down house in the capital of Evenkia Tour ice shell. This is a common phenomenon in the Siberian winter. (Photo Žilvinas Vasiliauskas):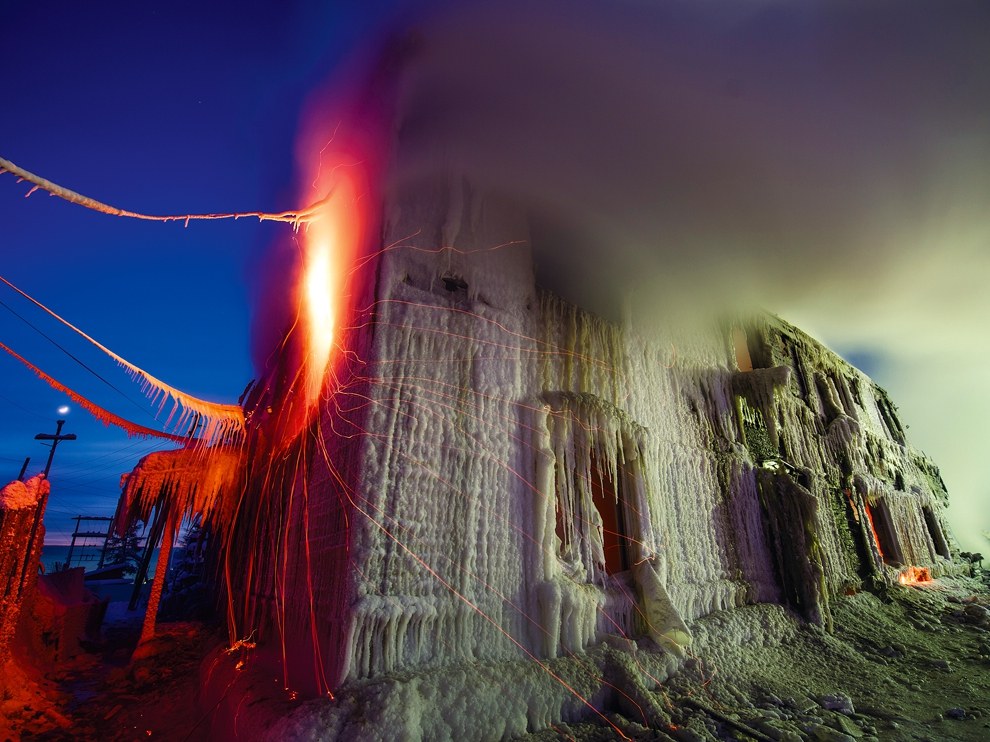 17. Polar Bear, Franz Josef Land. Favorite diet of polar bears - ringed seals and sea hares, which they catch on ice. On land you can profit seabirds, bird eggs, and even grass. This bear was grazing a few days at the foot of the cliff Roubini - and eventually chewed remote camera.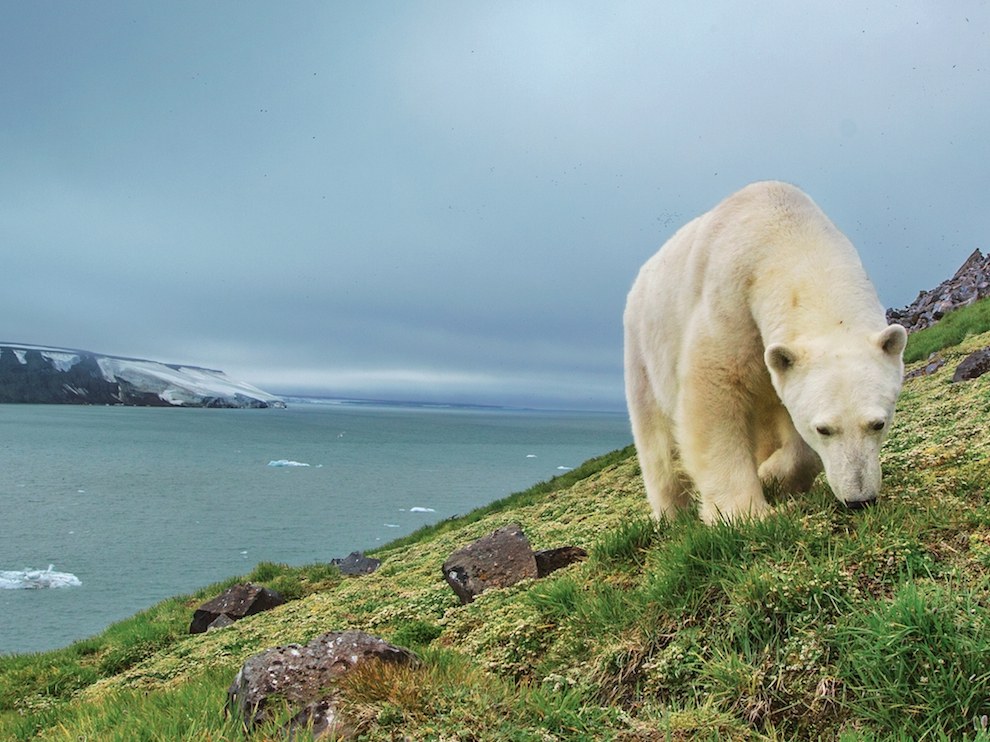 18. Snow Leopard, Mongolia. Pregnant female snow leopard named Aimee hit the lens of the photographer in the Gobi Altai. Total in Mongolia lives of at least five hundred snow leopards. (Photo by Valery Maleev):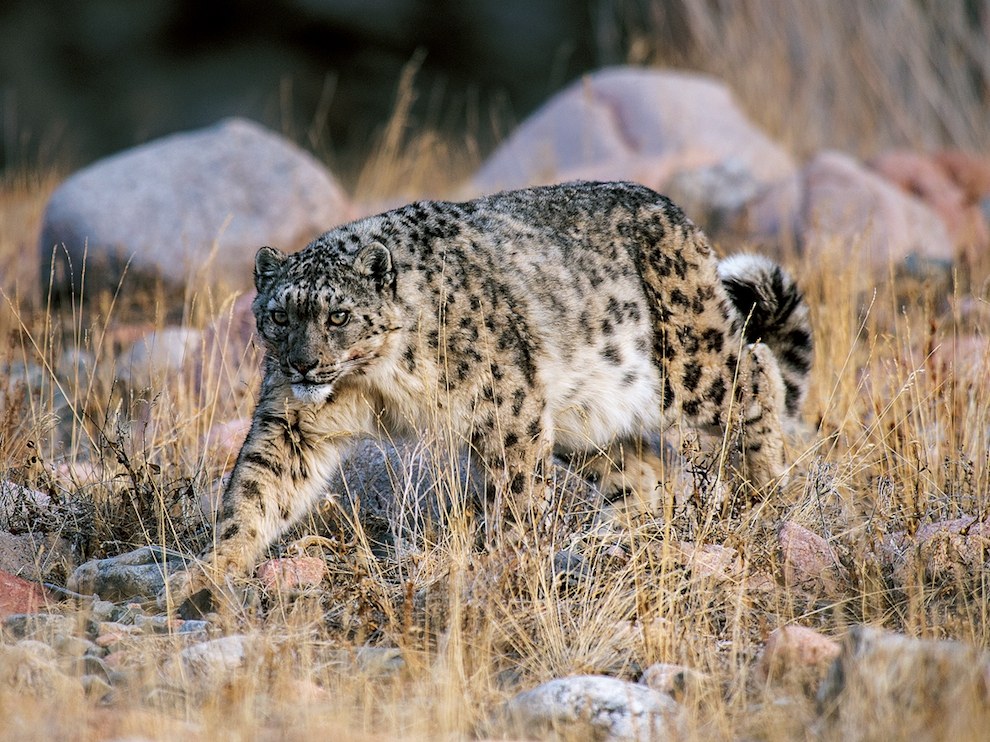 19. Fishing kingfisher. "Watching kingfishers whole morning, I could not understand - why they are called superrybakami - says the author of the picture Sergey White. - Only every fifth attempt could be successful, and the bird comes up with fish. Then everything became clear: this young departed from mink to fend for themselves. Less than a week, as these chicks have learned each attack comes up with Malcolm. " (Photo by Sergei White):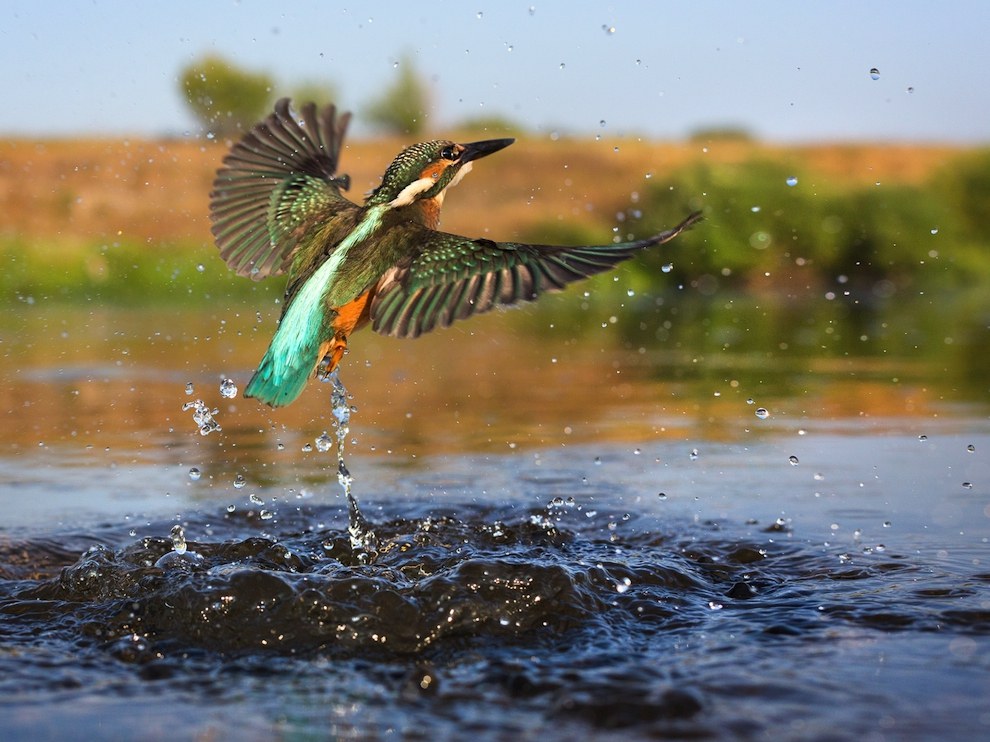 20. Sea Gypsy Village, Malaysia. Alpaida floats to visit friends who had settled in the pile huts; her face covered with a layer Bedak-sedzhuka, cooling of rice powder and pandan leaves. The girl's family belongs to the people, who are called sea gypsies because they live year-round in houseboats.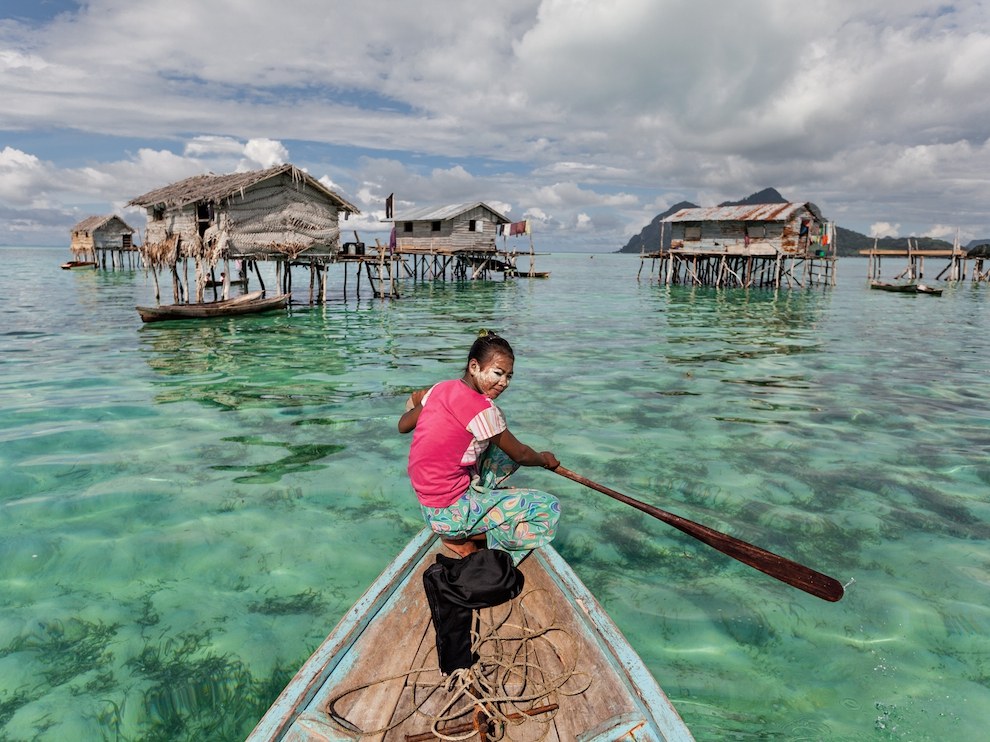 21. "Dancing" ant. "Ant washed, hanging upside down on a blade of grass. I found it interesting to turn the frame. The result was a fun result - ant dancing. " (Photo by Irina Kozorog):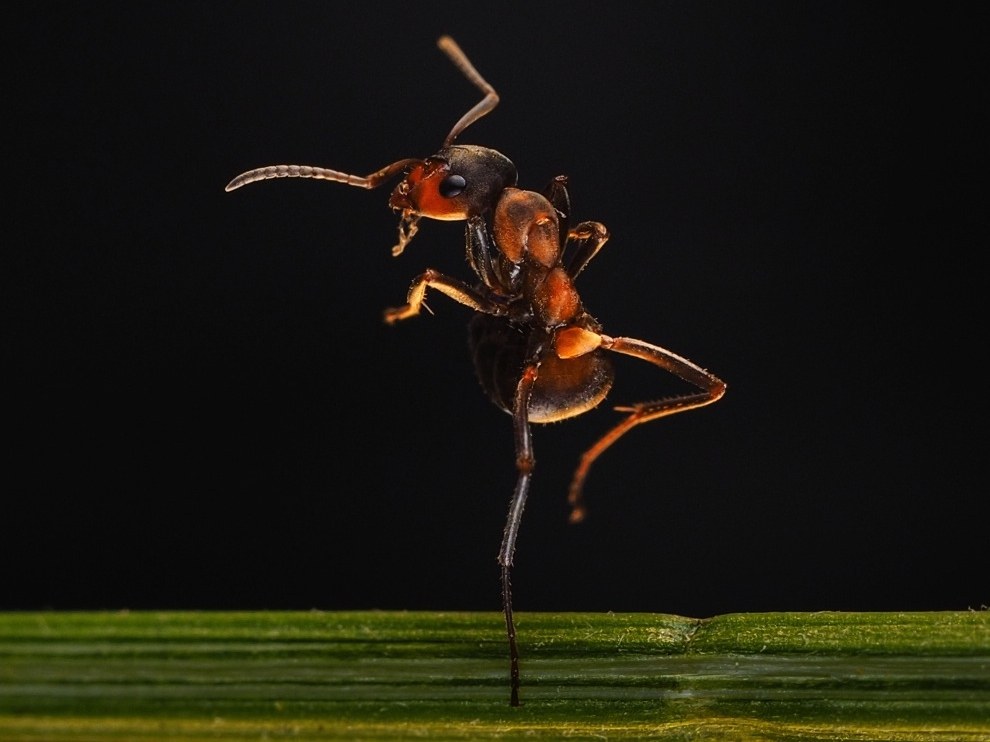 22. Barracudas, southern Line Islands. Swimming near the reef, a flock of barracuda fills the sea stripes. Free from the fishing zone of 12 nautical miles around the southern Line Islands protects barracuda and not so far intermittent reef fish.(Photo by Brian Skerry):