Steve Irwin - naturalist, TV presenter, Extreme and a big fan of animals. He died in 2006, during the filming of the transfer of the most deadly inhabitants of the ocean. The cause of death has become a leading udarv region of the heart, which he received from the stingrays, which is on the tail of a poisonous thorn.
In spite of the sad fate of his father, his daughter decided to continue his father's favorite. Bindi Irwin, is not afraid of animals and can be operated with them. This was her father taught since childhood. Now Bindi studies at the Academy of Business and Tourism, and by the end of plans to work at the zoo. On its page in instagrame signed more than 220 thousand people. All are closely monitoring the progress of the daughter of Steve Irwin.
Bindi from childhood accustomed to the various dangerous animals. She often participated in his father's popular shows and TV programs. You could say that she grew up in the jungle among the most dangerous predators.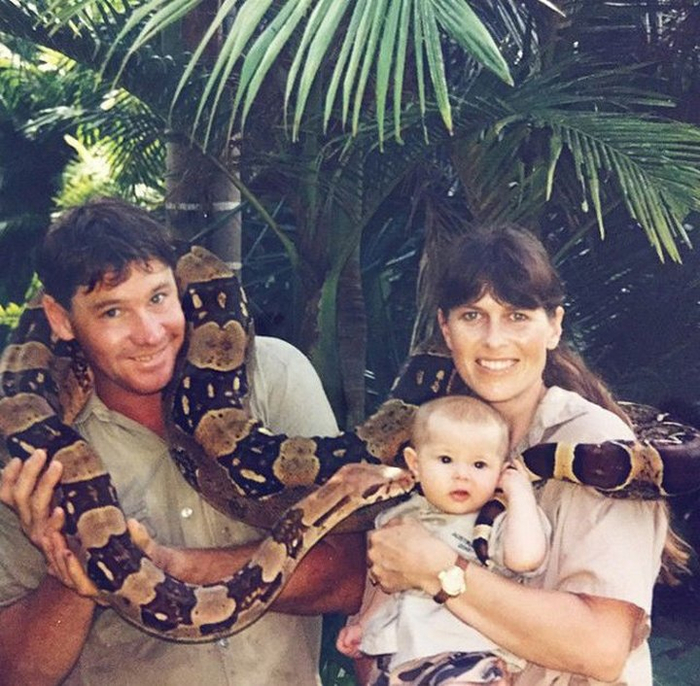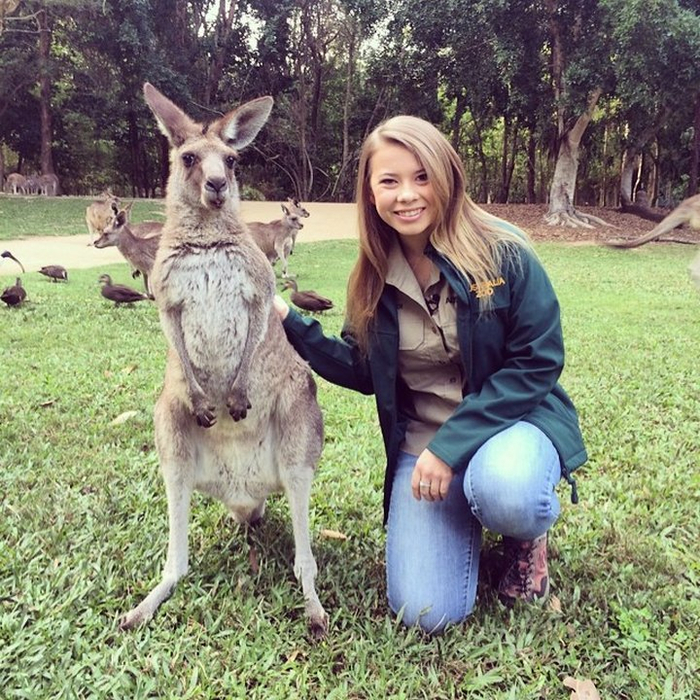 4. 5. 6. 7. 8. 9. 10. 11. 12. 13. 14. 15.